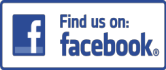 Join our Society, renew your membership, or donate online!
Museums
Next Opening
Saturday, Oct. 14
1:00 - 4:00 p.m.
Digital Images
Check out some of our recent curated images here.
Legacy images are still available here.
Check out history briefs of Amherst's oldest houses outside the Village by Katrina Holman, along with other interesting resources here.
Looking for a fun, family activity? Try our Amherst Village Scavenger Hunt!
Wigwam Garden Memorial Brick Walkway
Buy a Brick
Accepting orders for placement in late summer.
Take a virtual tour of the Wigwam Museum Garden maintained by the Amherst Garden Club. (click here)
| | |
| --- | --- |
| | New Hampshire History Network |
is up and running!
(find out more)
Questions on building alterations in the Historic District? Contact the Historic District Commission.
The Heritage Commission can assist homeowners with preserving Amherst's heritage.