Antiques on the Green
Saturday, September 19, 2015
9:00 am to 3:00 pm
This year marks the 20th Annual Antiques on the Green Show and Sale and the thirteenth year the Historical Society has sponsored this event. Rain or shine, it will be held on the Village Green. Admission is $5 per person. Historical Society members get in free.
We hope you'll support our major fundraiser of the year and give the many antique treasures a new home!
Click here for Dealer Information and Contract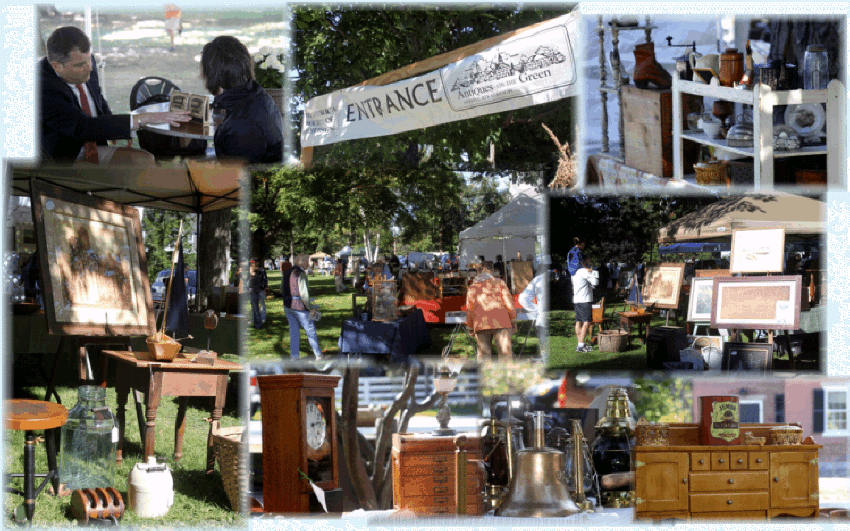 Scenes from the 2009 Antiques on the Green event. Upper left, Jason Hackler of NH Antique Co-op appraises attendee artifacts.
(Photos by Chris Hrycuna)
For General Information contact