Antiques on the Green
Due to fewer antique dealers participating in recent years, along with increased difficulty recruiting volunteers to plan and work this event, the Historical Society's Board of Directors has voted to discontinue Antiques on the Green for 2016.

We are very pleased to have had a great show for our 20th anniversary in 2015. Sincere thanks to all who participated over the years!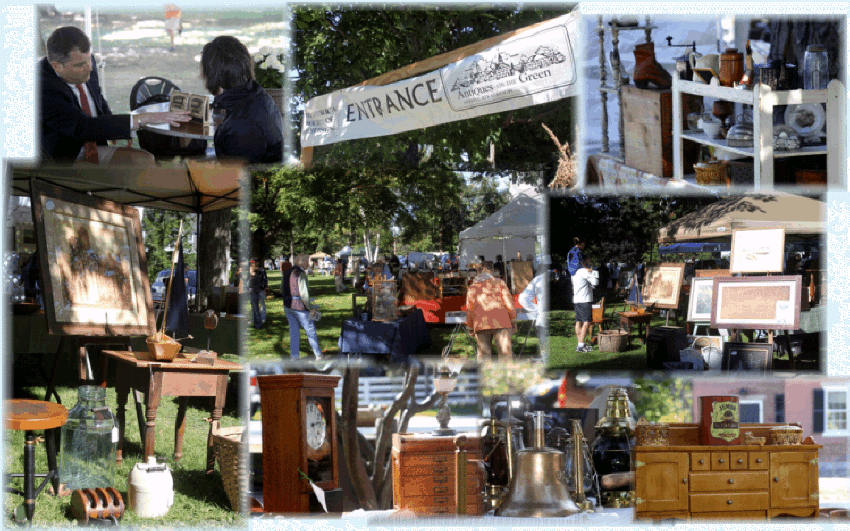 Scenes from the 2009 Antiques on the Green event. Upper left, Jason Hackler of NH Antique Co-op appraises attendee artifacts.
(Photos by Chris Hrycuna)